Baldwin, J. F. The Deadliest Monster: An Introduction to Worldviews. New Bra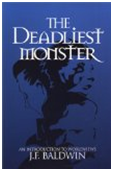 unfels, TX: Fishermen Press, 1998.
Ø  There is not a more readable and accurate book about the importance of worldview than this book, in my opinion.  I use it regularly to help others understand what a worldview is and why we should care.
Barna, George. A Fish Out of Water: 9 Strategies Effective Leaders Use to Help You Get Bac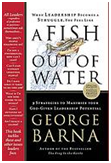 k into the Flow. Nashville, TN: Integrity Publishers, 2002.
·         Chapter 3 lays out four leadership types.  I have always been passionate about team leadership and this chapter does a good job of articulating what it is the most effective and how to identify and work together with leaders who have complementary and necessary strengths.  This is especially helpful to me when thinking of leadership team recruitment.
Clegg, Tom, and Warren Bird. Lost in America: How You and Your Church Can Impact the World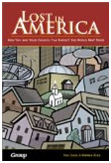 Next Door. Loveland, CO: Group Publishing, 2001.
·         This book broke my heart and cemented my burden to give my life to reach the unreached.  Basically, statistics show that the church has been in decline and losing its impact in America, and, as they say, if we keep doing what we been doing, we'll keep get what we've been getting.
Dever, Mark. Preaching the Cross. Wheaton, IL: Crossway Books, 2007.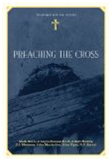 ·         There is one chapter that I go back to again and again is C. J. Mahaney's chapter "The Pastor's Priorities: Watch Your Life and Doctrine."  The concise and passionate admonition for pastors to have pursue sound doctrine and a life of integrity has convicted me and  challenged me to never allow myself to become complacent in either.  
Giglio, Louie. I Am Not but I Know I Am. Sisters, OR: Multnomah Publishers, 2005.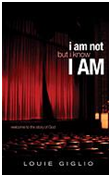 ·         This book is the written version of a message I heard Louie Giglio preach entitled "The Little Leader."  I use the book and the message as regular reminders of Who's kingdom I am serving and Who I am pointing people to.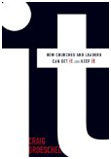 G roeschel, Craig. It. Grand Rapids, MI: Zondervan, 2008.
·         All I can say is that I've been i n ministries that had 'it' and ministries that didn't, and I want to give my life to be a part of ministries that have 'it' and keep 'it'.
Lewis, Robert, and Rob Wilkins. The Church of Irresistible Influence. Grand Rapids, MI: Zondervan Publishing House, 2001.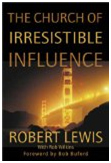 ·         After reading this book I have regularly asked myself if the ministry I am involved in would be missed if it left the community.  If the answer is no then I need to figure out how to change the answer.
McManus, Erwin Raphael. An Unstoppable Force: Daring to Become the Church God had in Mind. Loveland, CO: Group Publishing, 2001.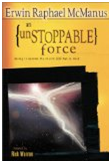 ·         This is a book I read and reference regularly.  It is definitely my favorite book on ministry philosophy.  I just resonate with McManus's creativity and innovation and his desire to lead movements rather than institutions.  I have found it difficult to find pastors who share my artist's heart and McManus is definitely one who share this and manifests it in his writing and ministry.  His model has inspired me in this book, in his podcasts, and through a few personal contacts.
Piper, John, and Justin Taylor. The Supremacy of Christ in a Postmodern World. Wheaton, Ill: Crossway Books, 2007.   Particularly chapter 5, Tim Keller. "The Gospel and the Supremacy of Christ in a Postmodern World."  2006 Desiring God National Conference. 
·         Tim Keller's development of evangelism to a postmodern culture is the best I have ever heard or read.  It is impossible to listen to this one time and digest all of the implications, challenges, and content – but it is absolutely vital that pastors and churches digest and internalize it so that we can refine our approach to evangelism to fit the culture and people we are seeking to reach.  If you want to understand my heart for evangelism take the time to understand this message.
Piper, John. The Supremacy of God in Preaching. Grand Rapids, MI: Baker Books, 2004.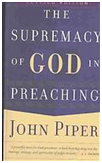 ·         This short book is another I read once a year as a reminder that it is not entertainment, or humor, or accolades, or even attention that is my goal in preaching, my goal is to point people to Jesus Christ and get out of the way so they can encounter the glory of God.  It is both inspiring and convicting each time I read it.
Rainer, Thom S. The Bridger Generation: America's Second Largest Generation, What They Believe,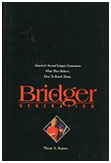 How to Reach Them. Nashville, TN: Broadman & Holman, 1997.
·         I was a youth pastor when I first read this and the bridger generation were my students.  Now this generation is moving into college and becoming the generation that is deserting the church for spirituality.  Rainer's research, as always, is thorough and his conclusions have been so helpful to intensify my passion and call.
Rainer, Thom S., and Sam S. Rainer. Essential Church?: Reclaiming a Generation of Dropouts.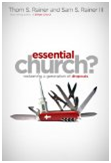 Nashville, TN: Broadman & Holman Books, 2008.
·         This book has just confirmed that my passion for reaching future generations is at epidemic levels and must be addressed through church planting and church revitalization.
Rainer, Thom S., and Eric Geiger. Simple Church: Returning to God's Process for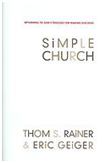 Making Disciples. Nashville, TN: Broadman & Holman Press, 2006.
·         I love how well this book presents validity of a simple and focused approach to ministry that is willing to jettison the good to accomplish the best.
Rainer, Thom S. Surprising Insights from the Unchurched and Proven Ways to Reach Them. Grand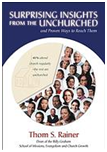 Rapids, MI: Zondervan, 2001.
·         I want to know what the people I am trying to reach think of the church and what may get them to come, but so often methodology in the church is based on the preferences of the people already attending.  I love this book because it give insight into the thoughts of the unchurched.  Another favorite for this is Lee Strobel's, Inside the Mind of Unchurched Harry and Mary, though it is somewhat dated now.
Sjogren, Steve. Conspiracy of Kindness. Ann Arbor, MI: Vine Books, 1993.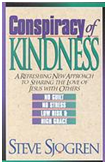 ·         After reading this book I became convinced that a church that is committed to reaching the unreached must also be committed to family based servant evangelism.
Stanley, Andy, Reggie Joiner, and Lane Jones. 7 Practices of Effective Ministry. Sisters, OR: Multnomah Publishers, 2004.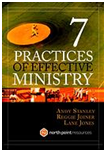 ·         I've always respected the church ministry of Andy Stanley at Northpoint Community Church in Alpharetta, GA and this book lays out their basic practices or values that underlie their approach to ministry.  Through this and other books, conferences, and podcasts Andy Stanley has been a mentor to me in carrying out ministry that is effective in multiplying followers of Jesus Christ.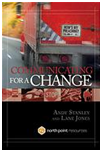 Stanley, Andy, and Lane Jones. Communicating for a Change. Sisters, OR: Multnomah Publishers, 2006.
·         It's the tools of this book that I use regularly as I prepare my messages.
 Stanley, Andy. Visioneering. Sisters, OR: Multnomah Publishers, 1999.
·         This book has greatly shaped and refined my understanding of seeking, developing, casting, and executing vision. 
Stetzer, Ed. Planting Missional Churches. Nashville, TN: Broadman & Holman, 2006.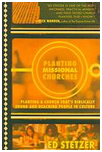 ·         The beginning of this book resonates with my desire to be a part of both planting new churches and revitalizing existing churches.  Stetzer adds the statistics and research to support the importance of both so that I have been able to base my desire on fact not just feeling.
Walls, Andrew F. The Missionary Movement in Christian History: Studies in the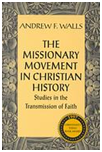 Transmission of Faith. Maryknoll, NY: Orbis Books, 1996.
·         I love this book and think that every pastor and seminary student should be required to read it.  Especially pastors who desire to minister in America, because pastors in America are primarily no longer indigenous to the culture they serve in but are missionaries and must think like missionaries.  Walls also sees the handwriting on the wall that theology and approach to ministry is no longer being primarily driven by western European (and American) thinking, but more by the southern hemisphere and cultures in South America and Africa.  Tomorrow's theologians and theological constructs will be coming from these places so churches and pastors must be thinking now of how to resource and partner with churches and ministries in these countries.  We live in the land of unlimited resources, but those living and serving in these areas are limited in resources.  With the decline of the church in America I am convinced that we would be wise to seek God and discern what He is doing and selflessly pass the torch and partner with these brothers and sisters who will likely lead the church into the coming centuries.